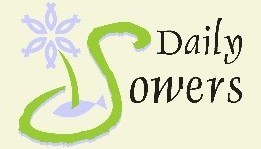 VISION 2020
"Making request with joy, for your fellowship in the gospel from the first day until now" (Phil. 1:4-5)
---
Vision 2020 - Introduction
Moved by the urgency of making known the good news of the Gospel in these last moments preceding the return of our Lord Jesus and the beginning of the great tribulation, We have thought of distributing short messages via email to as many people as possible. The messages are short to the point and not exceeding a page of text.
The idea behind this project is that receivers could in turn send it to some of their contacts whom they feel could benefit from it and they likewise, in turn, forward it to others. The message can be printed and given out in print form. The potential of a snowball effect could make it a wide distribution. The messages are available in French and Spanish also.
Vision 2020 messages
New decade
Unaware or unconcerned?
Deadly virus
On abortion
Fiction or pre-vision?
Fast start
Realist?
Poor, naked, blind
Without Excuse
Racism & segregation
Which new normal
Distancing
Body, Soul and Spirit
Final Call
A Forecast To Prepare For
Face Masks and Ear Plugs
Things which must shortly come to pass
Creation or Evolution
Victim or Victor?
In Good Faith
Who to trust
Believe and see
Endemic ignorance
Agenda 2021
Be intelligent!
The Curfew!
Hope- Which Kind?
Conspiracy Theories
Straining at a gnat, and swallowing a camel
Images from Mars
Interruption
Mystery of God
The hour of temptation coming upon all the world
Thank you health care staff
Suspended sentence
As simple as ABC
Artificial intelligence
A World Adrift
Change or Stability
Variant or Permanent
Agenda 2022
Two Different Constraints
Self-Will, Neglect ans Spiritual Energy
God's Protection Plan
You Need a Pilot
The Signs of the Times
Once Upon a Time in the West
Change: Climatic or Apocalyptic
Patience or Indifference?

NOTE: Send all correspondence to: vision2020@dailysowers.org
Click on the button to see date of last update
Daily Sowers, 536 Notre-Dame, St-Hugues Quebec Canada J0H 1N0